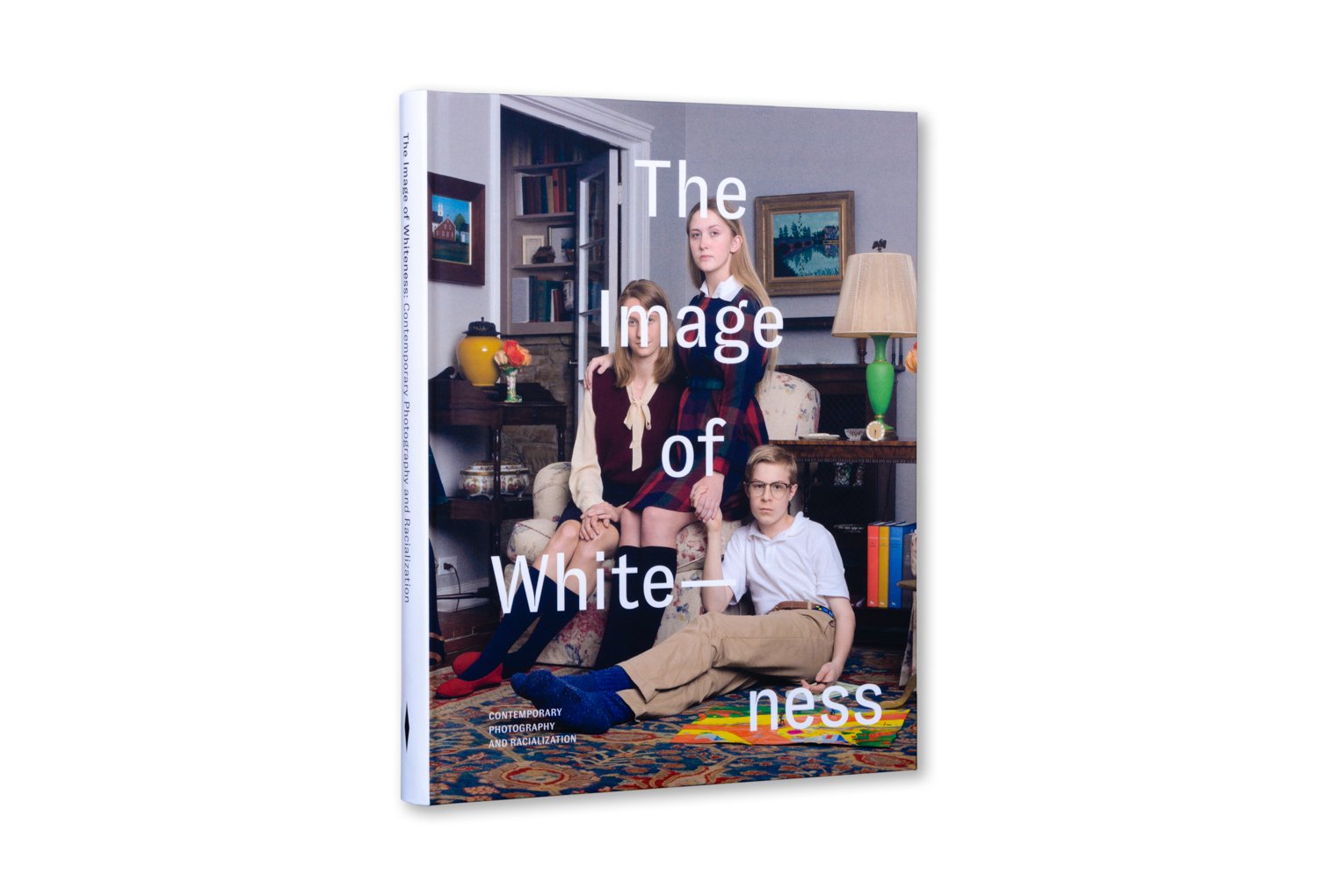 "The death of whiteness will mean more abundant life not only for Black people, but for white people as well."
— George Yancy

"The violence of whiteness is written into the very fabric of our lives, our bodies, our environments — into the future itself."
— Yasmin Gunaratnam
The Image of Whiteness: Contemporary Photography and Racialization
Co-published by SPBH Editions and Art on the Underground, 2019 (second edition 2022).
Edited and with an essay by Daniel C. Blight.
The invention and continuance of the white race is not just a political, social and legal phenomenon – it is also visual. From the advent of early colonial photography in the 19th century to contemporary social media and photographic art, photography has always played and continues to play an integral role in the maintenance of the political and social hegemony of whiteness. The technology of the camera is not innocent, nor are the images it produces or the people who make them.
The Image of Whiteness
introduces readers to important extracts from the troubling story of whiteness, describing its falsehoods, its paradoxes and its oppressive nature, and highlights some of the crucial work contemporary photographic artists are doing to subvert and critique its image and its continuing power.
Featuring Abdul Abdullah, David Birkin, Sutapa Biswas, Nancy Burson, Broomberg & Chanarin, Libita Clayton, Buck Ellison, Sophie Gabrielle, Ken Gonzales-Day, Yasmin Gunaratnam, Stacy Kranitz, Michelle Dizon & Viet Le, Nate Lewis, Agata Madejska, Richard Misrach, Kajal Nisha Patel, John Lucas & Claudia Rankine, David Roediger, Paul Mpagi Sepuya, Hank Willis Thomas, Stanley Wolukau-Wanambwa, George Yancy.



Table of Contents:

Introduction: The Image of Whiteness
Plates
Interview 1: The Advent of Whiteness with David Roediger
Interview 2: The Borders of Whiteness with Yasmin Gunaratnam
Interview 3: On Blondness and Whiteness with Claudia Rankine
Interview 4: Picturing the Invisible with Stanley Wolukau-Wanambwa
Interview 5: Symbolic White Death with George Yancy
Afterword: Kiera Blakey

Order

here

.



Events
Yale University
: lecture by Daniel C. Blight, followed by an in conversation with Claudia Rankine, chaired by Leah Mirakhor (Ethnicity, Race and Migration Programme),
Friday 20th September 2019
, 16:30, Yale Centre for British Art Lecture Hall, New Haven, CT.
New York Art Book Fair

at the Museum of Modern Art PS1
: book launch and in conversation with David Birkin, Sutapa Biswas, Claudia Rankine and Stanley Wolukau-Wanambwa,
Saturday 21st September 2019
, 11:00, MoMA PS1 Lecture Theatre, NYC.
Photo Vogue Festival

at BASE
: The racialized image: How photography shapes ideas of "whiteness" and "blackness". In conversation with Ekow Eshun, chaired by Chiara Bardelli Nonino.
Saturday 16th November 2019
, 18:00, Via Bergognone, 34, 20144, Milan.
Open Eye Gallery
: lecture by Daniel C. Blight followed by audience Q & A.
Thursday 12th March 2020
, 18:00, Open Eye Gallery, 19 Mann Island, Liverpool, L3 1BP.
Press

Daniel-Yaw Miller for AnOther
Ekow Eshun for aperture

Paul Halliday for
1000 Words
Genevieve Shuster for
Document
Lisa Andrine Bernhoft-Sjødin for
Objektiv
Daniel C. Blight for
Vogue Italia
Drew Thompson for
Paper Journal
Sunil Shah for
American Suburb X
Caroline Molloy for the
Journal of Visual Art Practice
Harley Wong for
Wear Your Voice
Sean Sheean for
The Prisma
Daniel C. Blight for
The Guardian
Alex Blanco for
GUP
Diane Smyth for
British Journal of Photography
Jessica Klingelfuss for
Wallpaper
Daniel Jewesbury for
source
Rick Poynor for
eye
Talia Smith for the
Centre for Contemporary Asian Art